Video: Ultrasonic Jewelry Cleaner
Cleans dirty jewelry, eyeglasses, watches, utensils and more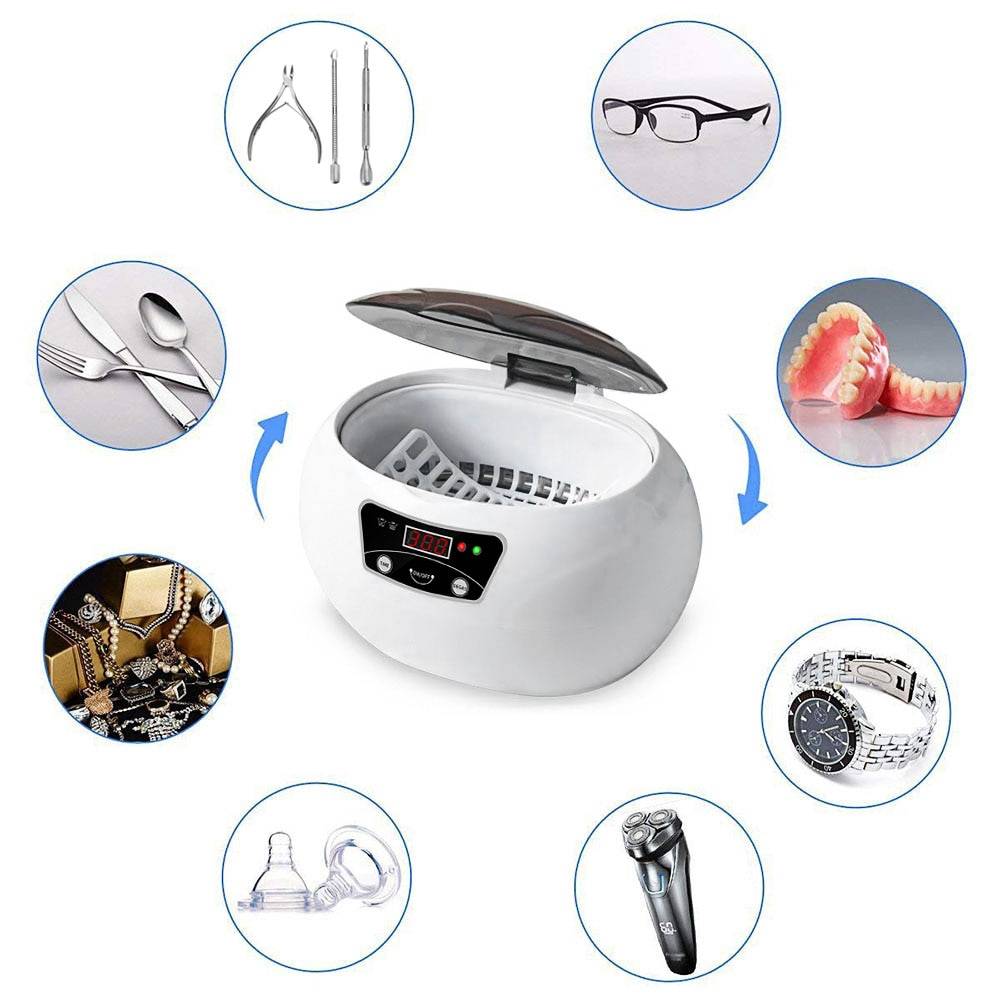 You won't believe how your items will shine with just water!
Simply fill the tank with water, insert your items, and you'll see professional jewelry cleaning results. A bit of liquid hand/dish soap can be added for enhanced cleaning, but all the work is done by the ultrasonic waves. This powerful unit cleans in minutes without damaging delicate items. So whether it's your dirty everyday items or priceless treasures, the Digital Ultrasonic Jewelry Cleaner will safely make them sparkle again.
Ultrasonic sound waves for a deep and gentle clean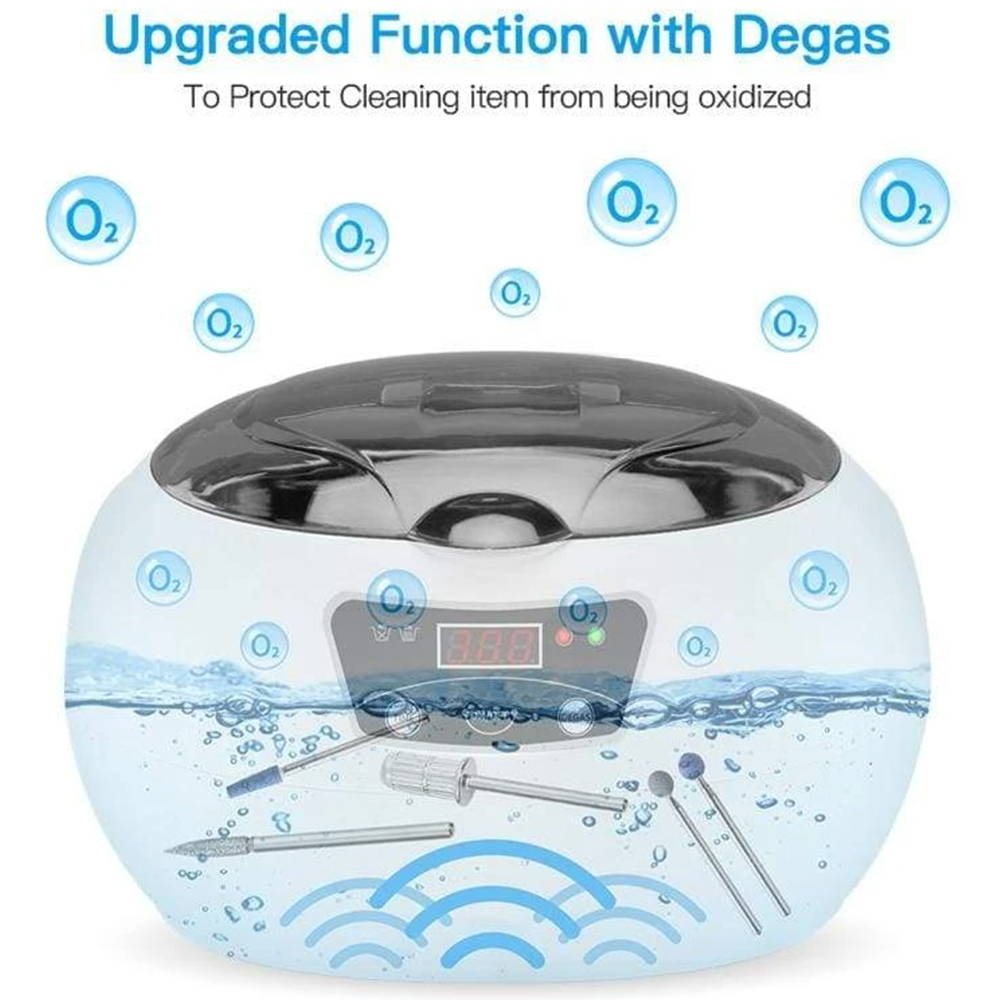 This powerful cleaner packs a gentle punch. 42,000 Hz of ultrasonic energy waves create millions of microscopic cleansing bubbles that gently lift dirt and grime away without using harsh chemicals or scrubbing. The motion of the water may look mild, but it's actually producing a deep and thorough clean to penetrate the most difficult areas.

Extremely easy to operate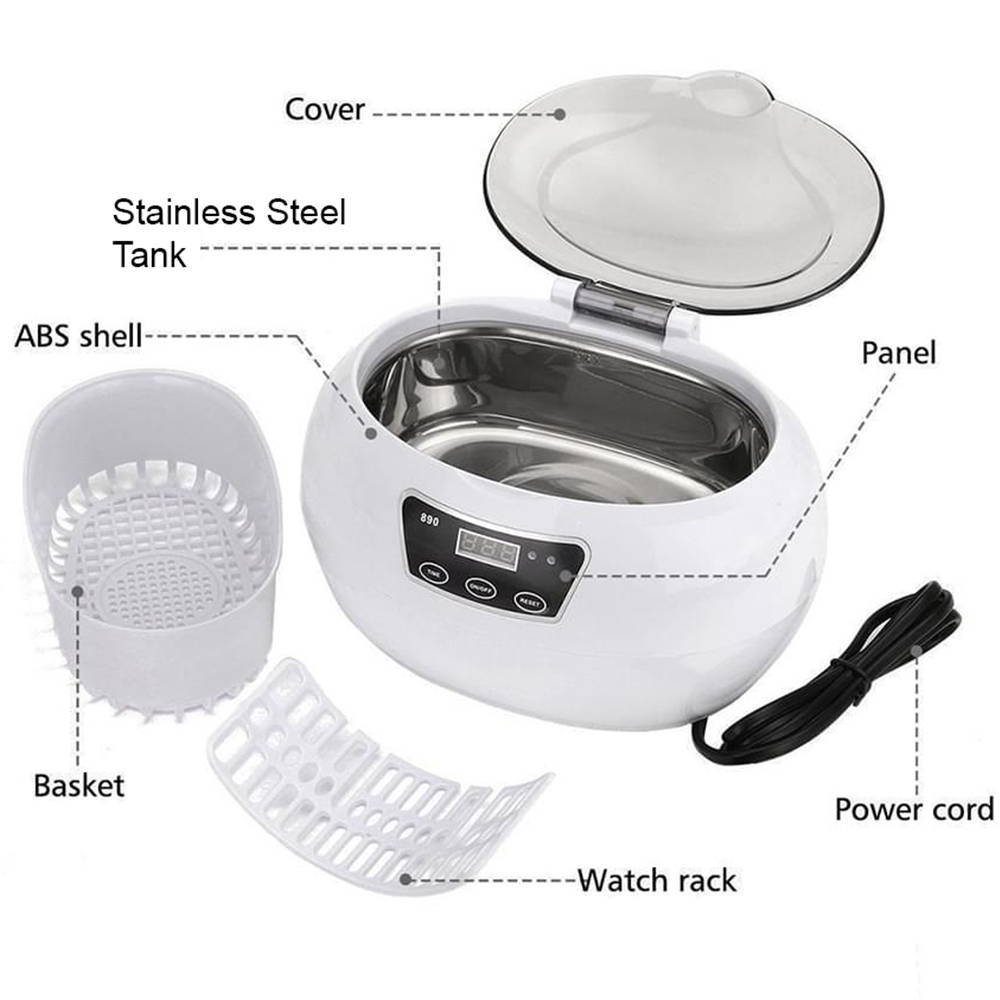 The Digital Ultrasonic Jewelry Cleaner is instantly ready for use. Select your cycle and it's ready to go with the push of a button. Insert your items either directly into the chamber or use the convenient basket for more delicate items.

Generous 20 oz (600ml) capacity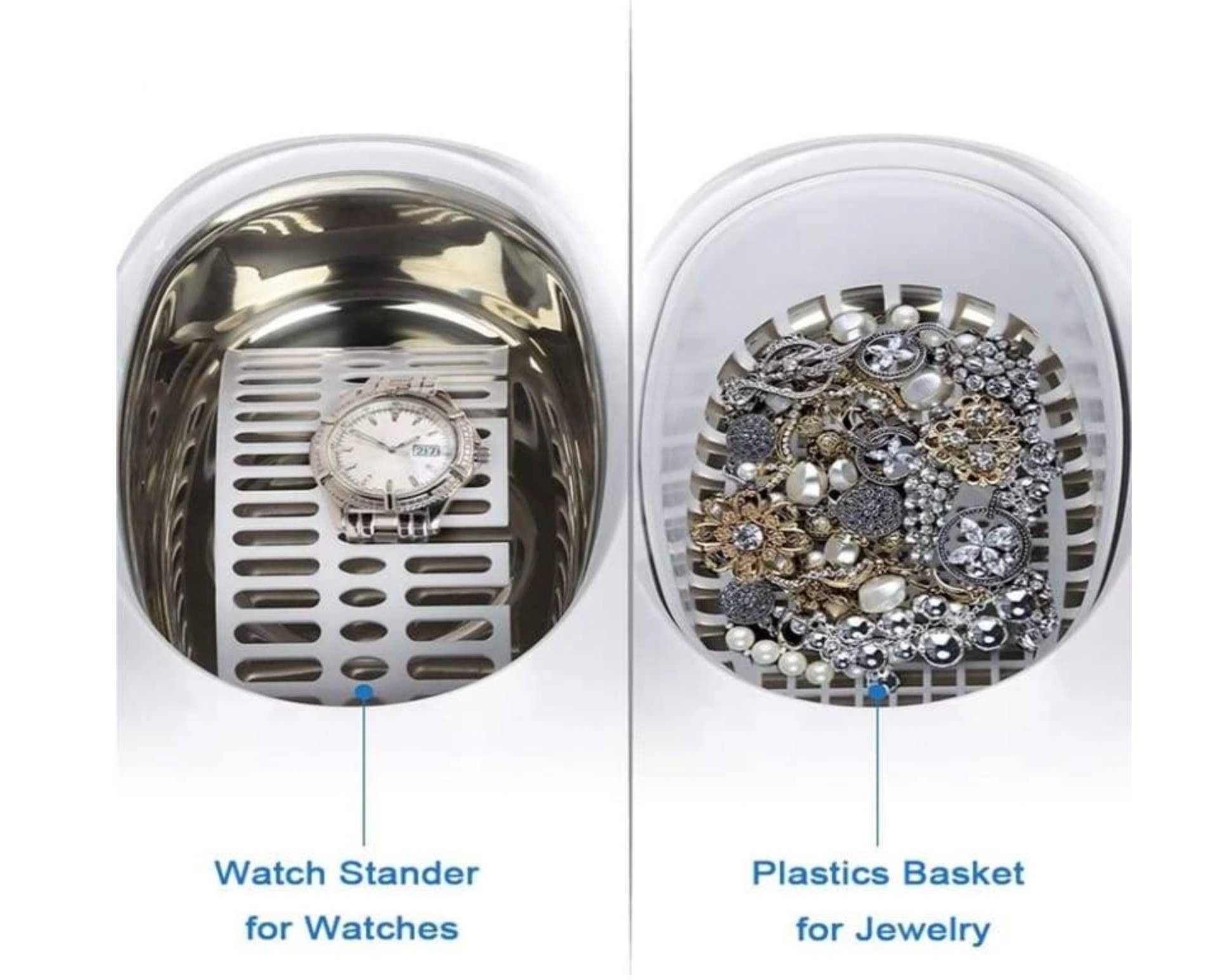 The stainless steel chamber holds 20 oz (600 mL), with interior dimensions of 5.4" L x 3.6" W x 2.1" H, allowing you to fit a wide assortment of items into the chamber for professional cleaning.
Digital display with 18 preset cleaning cycles and auto shut off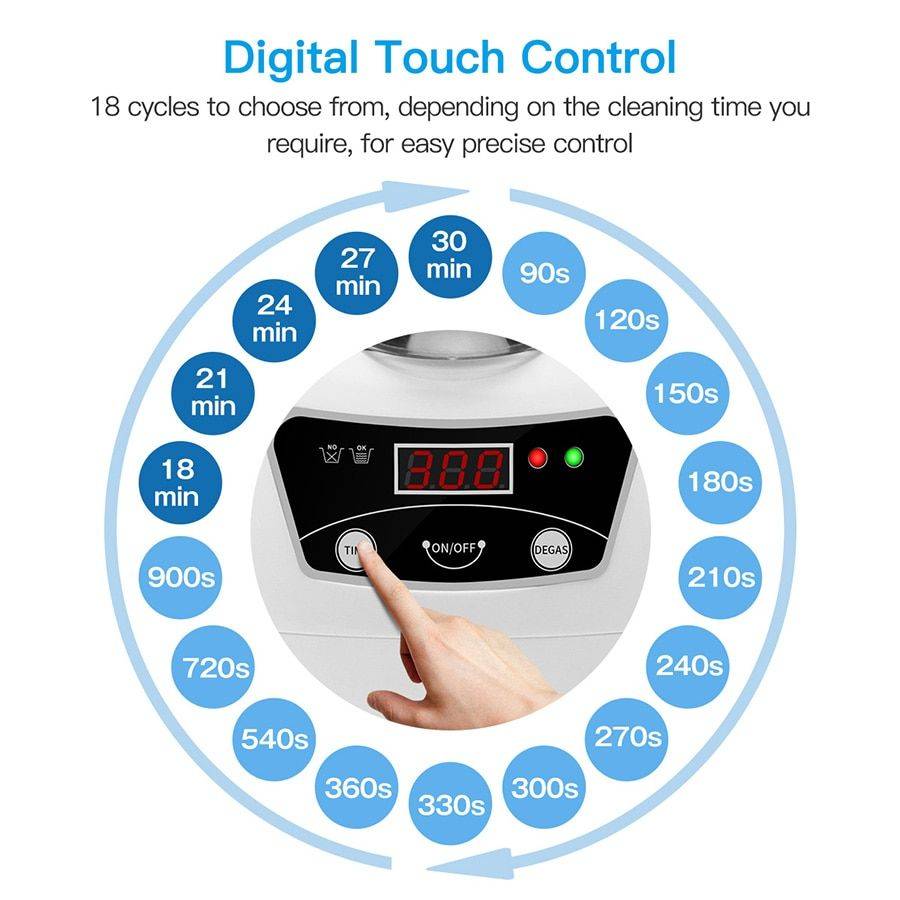 There are 18 different cycles to choose from, depending on the cleaning time you require, for easy and precise control. Just select the desired time and watch the digital display count down to the end of cleaning and then automatically shut off.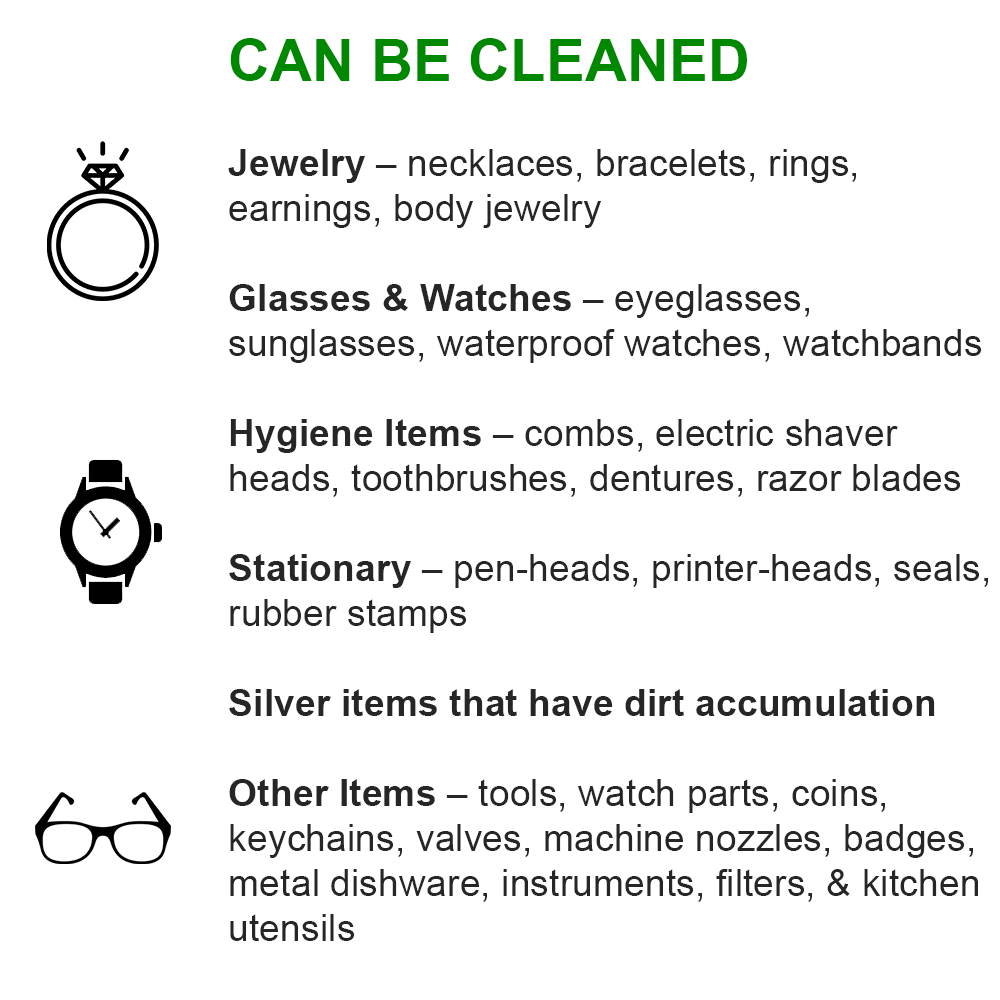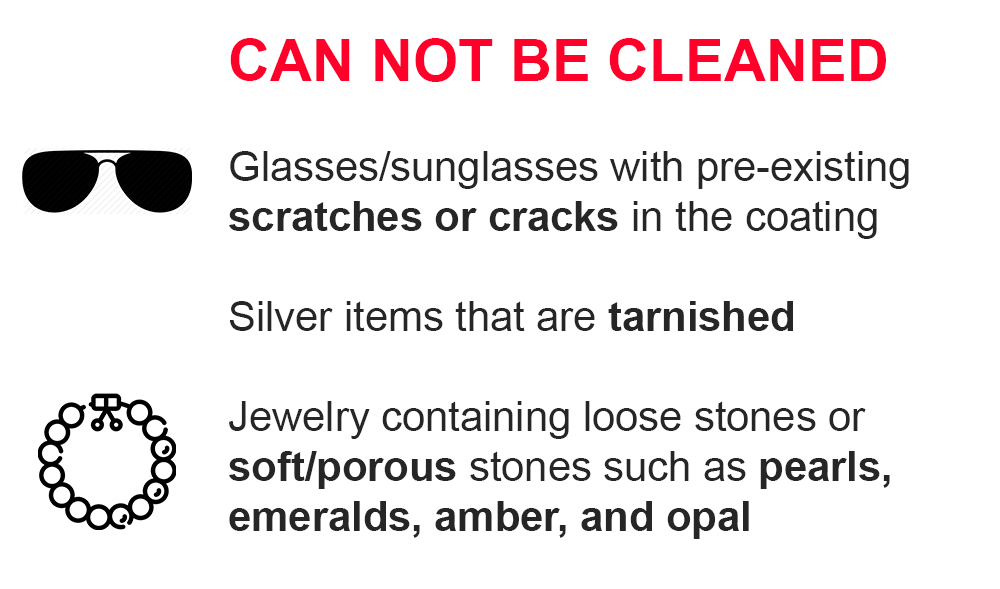 Tank Capacity: 20 oz. (600 ml)
Tank Material: Stainless Steel
Power Input: AC 100-120V, 60Hz, 35w
Ultrasonic Frequency: 42,000 Hz
Display: Digital
Frequency: 433.92 Mhz
Cleaning Technology: Ultrasonic Waves
Automatic Shut Off: Yes
Dimensions (External): 8.2 (L) X 5.8 (W) X 5.4 (H) Inches
Dimensions (Internal): 5.4 (L) X 3.6 (W) X 2.1 (H) Inches
Weight: 2.2 lbs.