The Maxwell hand massager comes with a rechargeable battery. Charge it once and you can use it for hours without worrying about cords or outlets. Enjoy your hand massage anywhere, whether it be the office, home, or even on the go.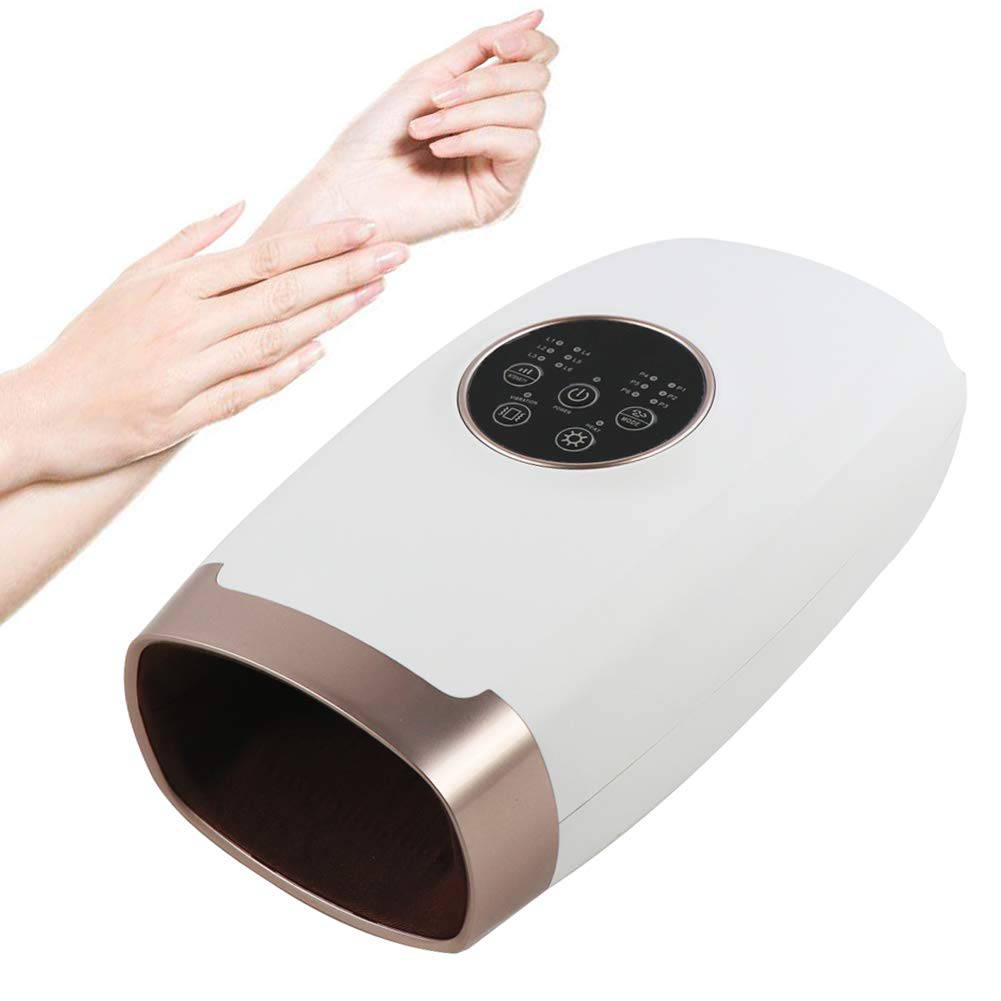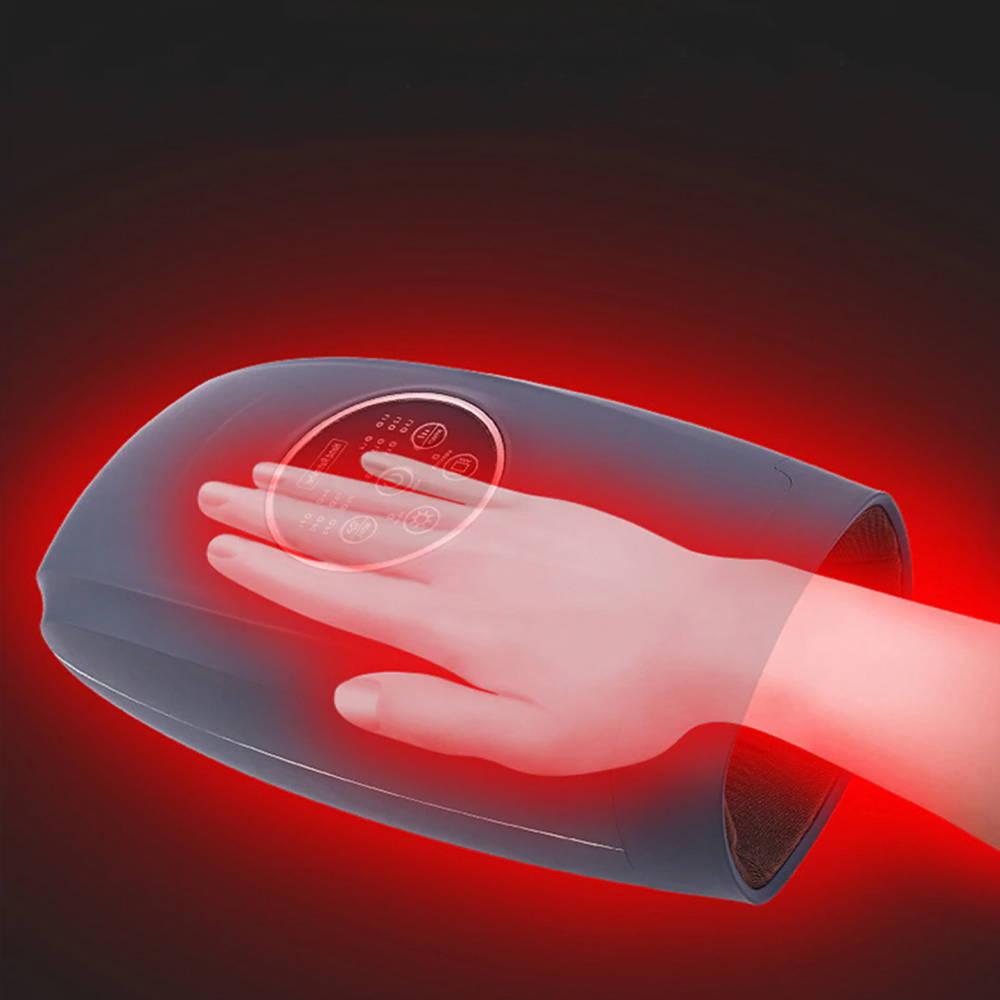 Heat function provides a gentle warmth, around 104°F. The heat helps to promote blood circulation and relieve muscle soreness, numbness of hands and chills. You have the option to turn on or off the heating function while the massage.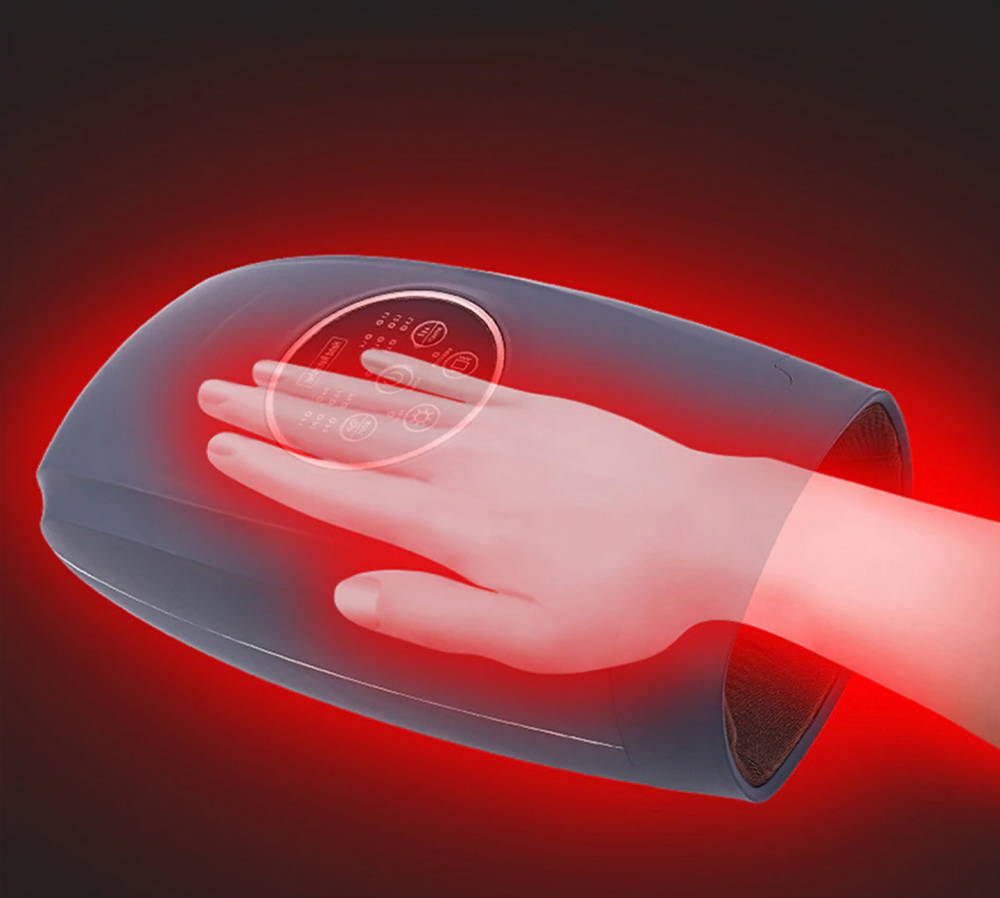 With its ergonomic design and the distribution of acupuncture points, the hand massager meets the demands of your hand according to its structure.
The Maxwell hand massager has an open end for a full range of hand sizes and treatments.
Do not worry about the dimples on the hand after using the hand massager, they will disappear within 30 minutes and it shows the efficiency of our hand massager with kneading.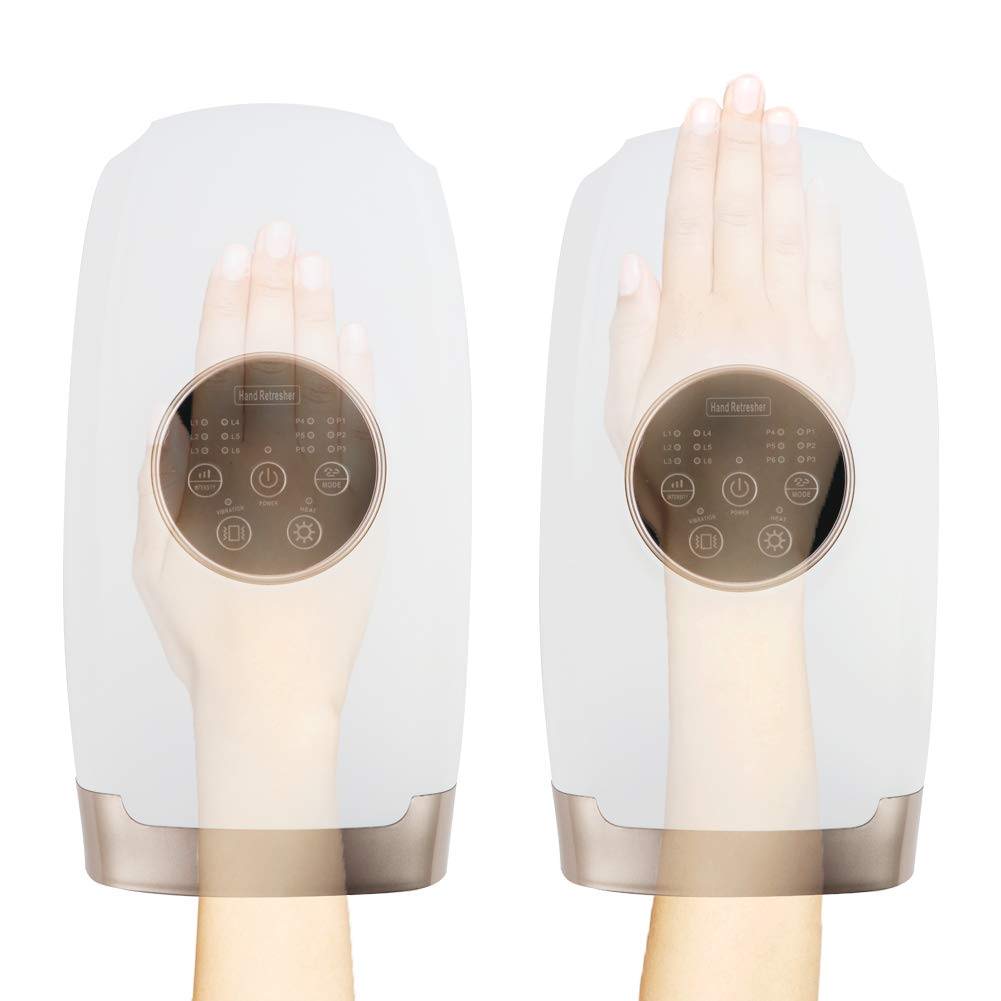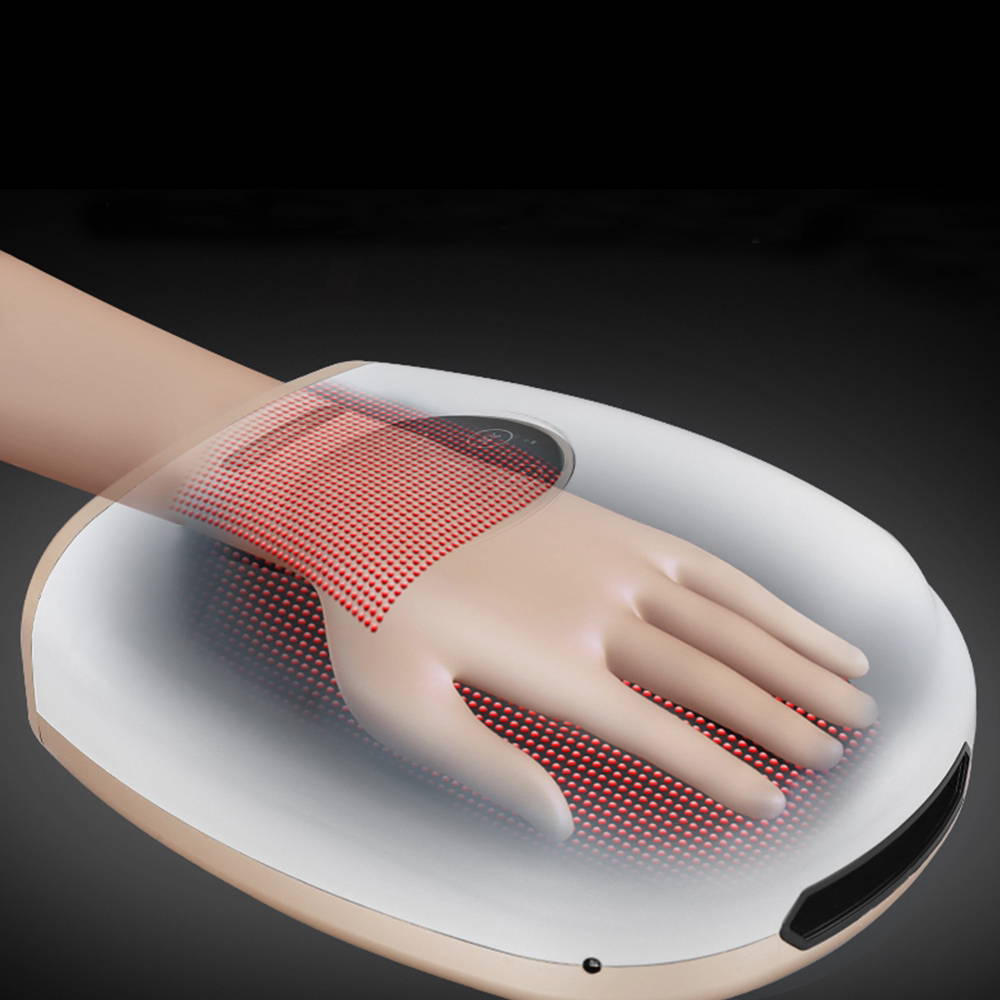 The Maxwell hand massager has a unique design.
It adopts Air Compression Massage, combined with hot compress and vibration, which can effectively relieve the muscle pain and fatigue of the hand and wrist. Switch between 6 different modes and intensity to find the massage mode and strength suitable for you.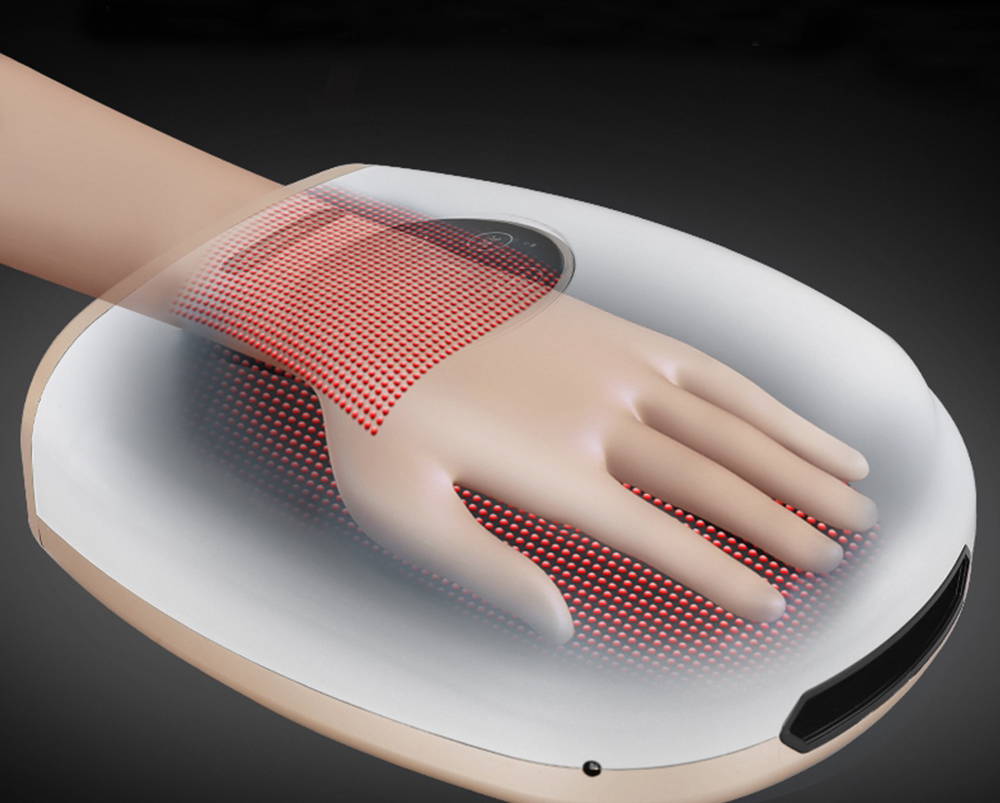 Thousands of bumps, pressing acupuncture points more comprehensive
There are a lot of acupuncture points scattered in the palm, and there are thousands of bumps in the inside. When the airbag is pressed, the palm of the hand is pressed.
Vibration massage, multiple comfort experience
In addition to the air massage, a vibration massage is added to the palm to make the experience of each side of the hand more comfortable.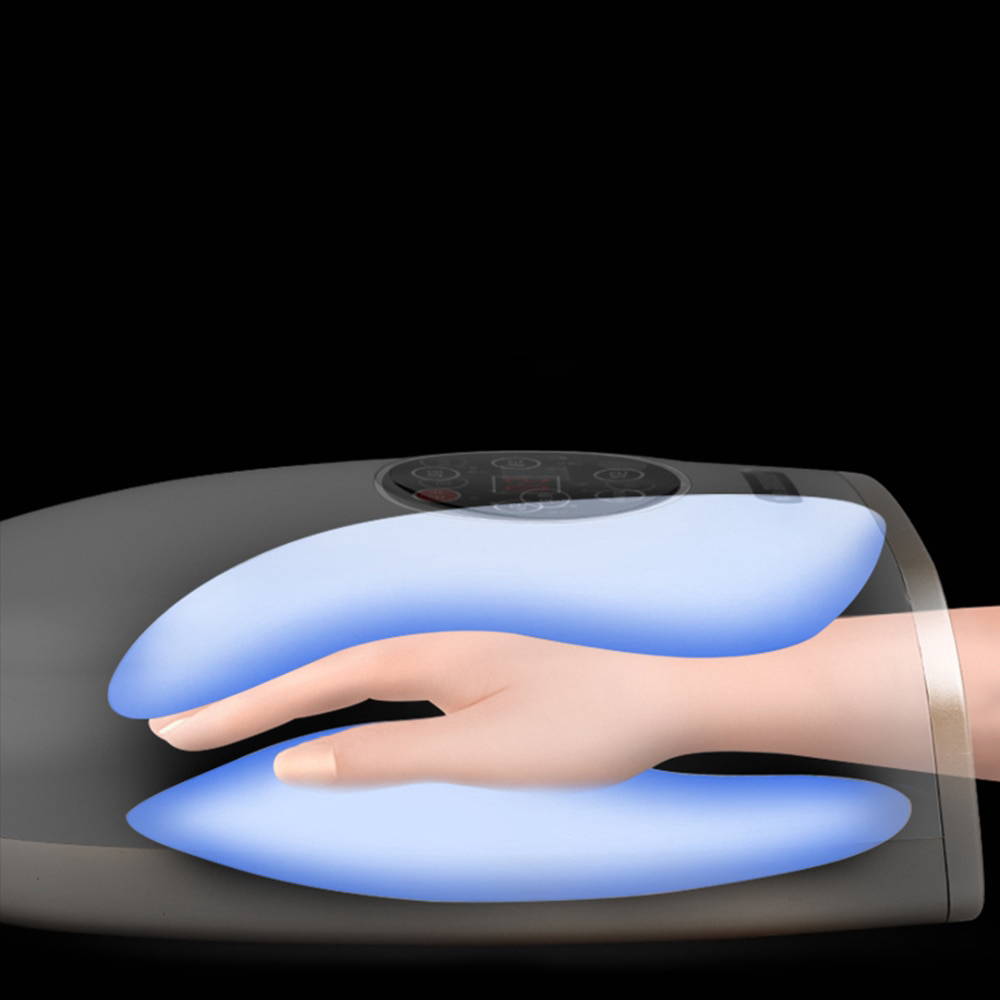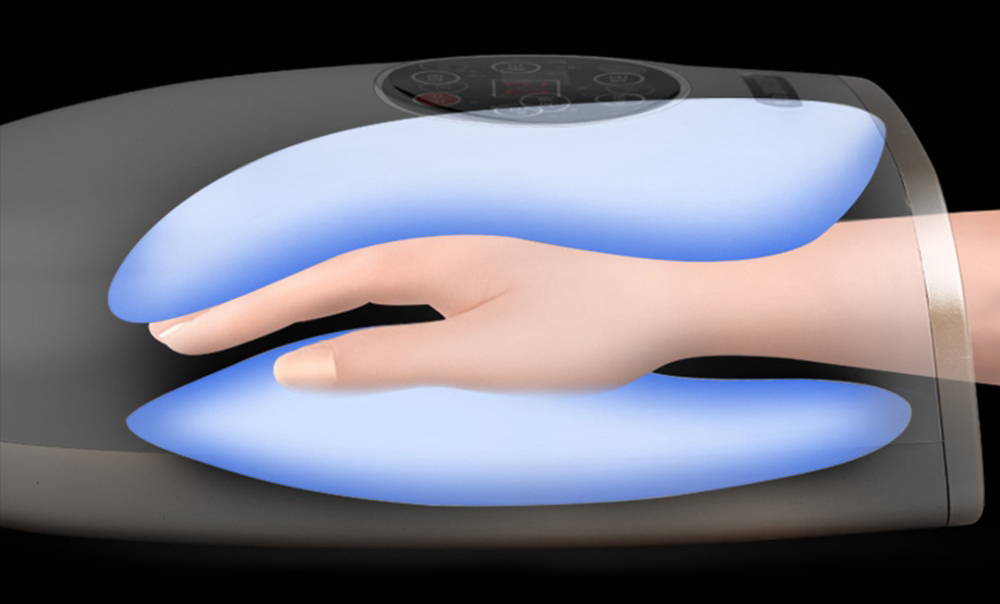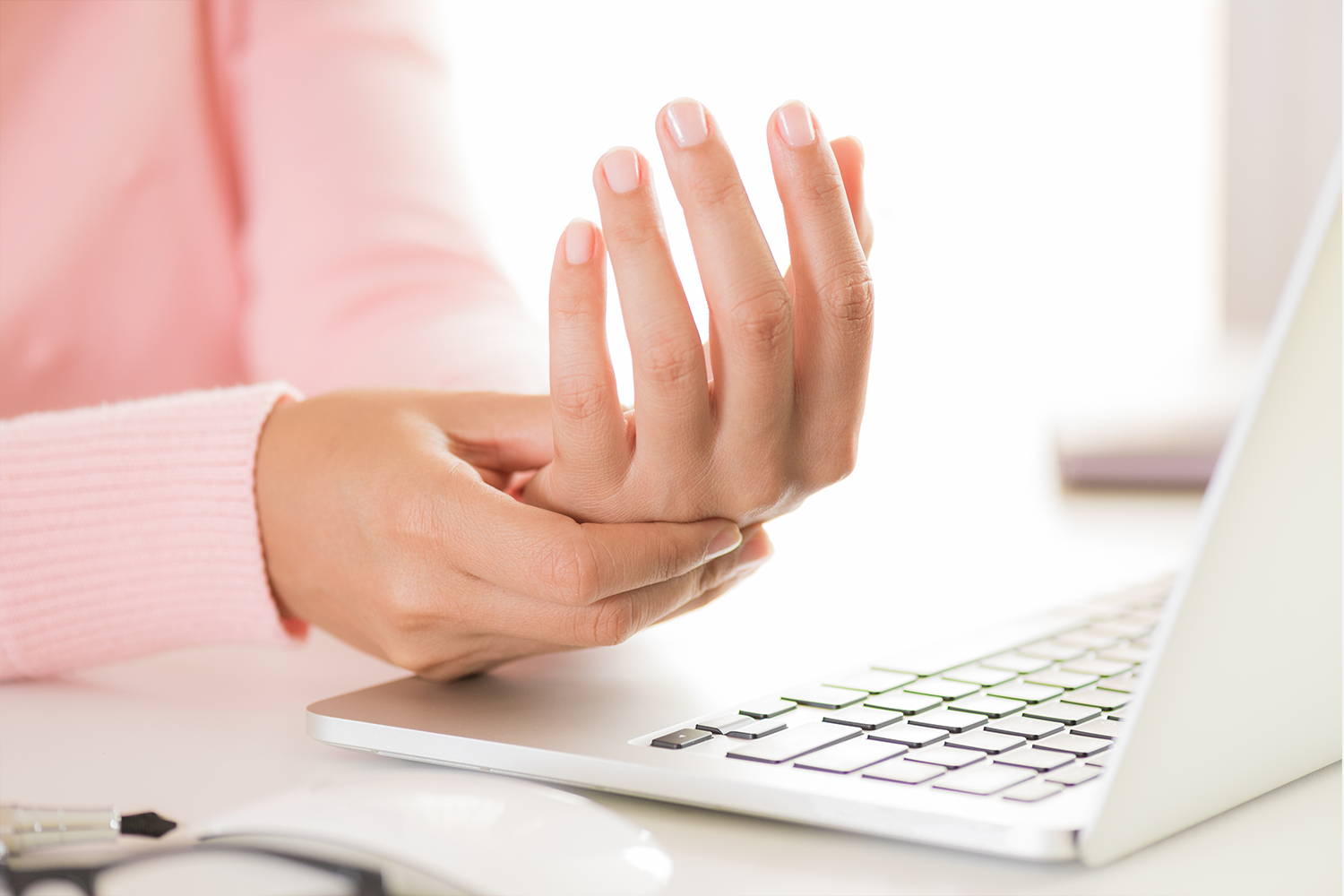 Hand Pain comes in many shapes and forms. In today's society, muscle fatigue from overuse of technology is more common than ever. Wrist pain from hours on hours of typing. Finger pain from smartphone use. Forearm numbness from extensive periods of time at a desk.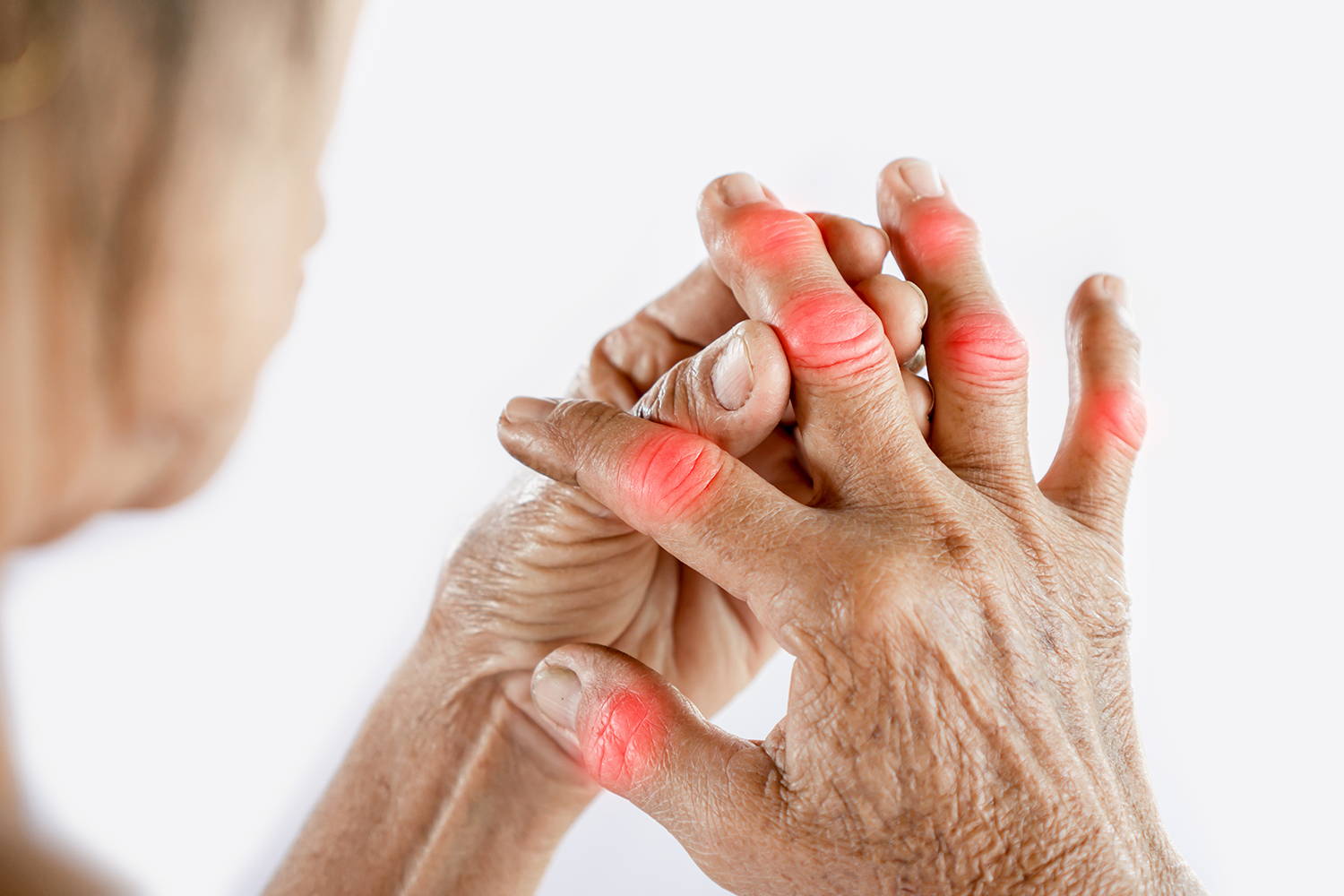 Finger joint pain, swelling, stiffness and loss of motion can cause major discomfort and inconveniences for those who suffer from Finger Arthritis. The Maxwell hand massager reduces discomfort by stretching finger joints and muscles, alleviating stiffness and improving circulation, for fast effective relief.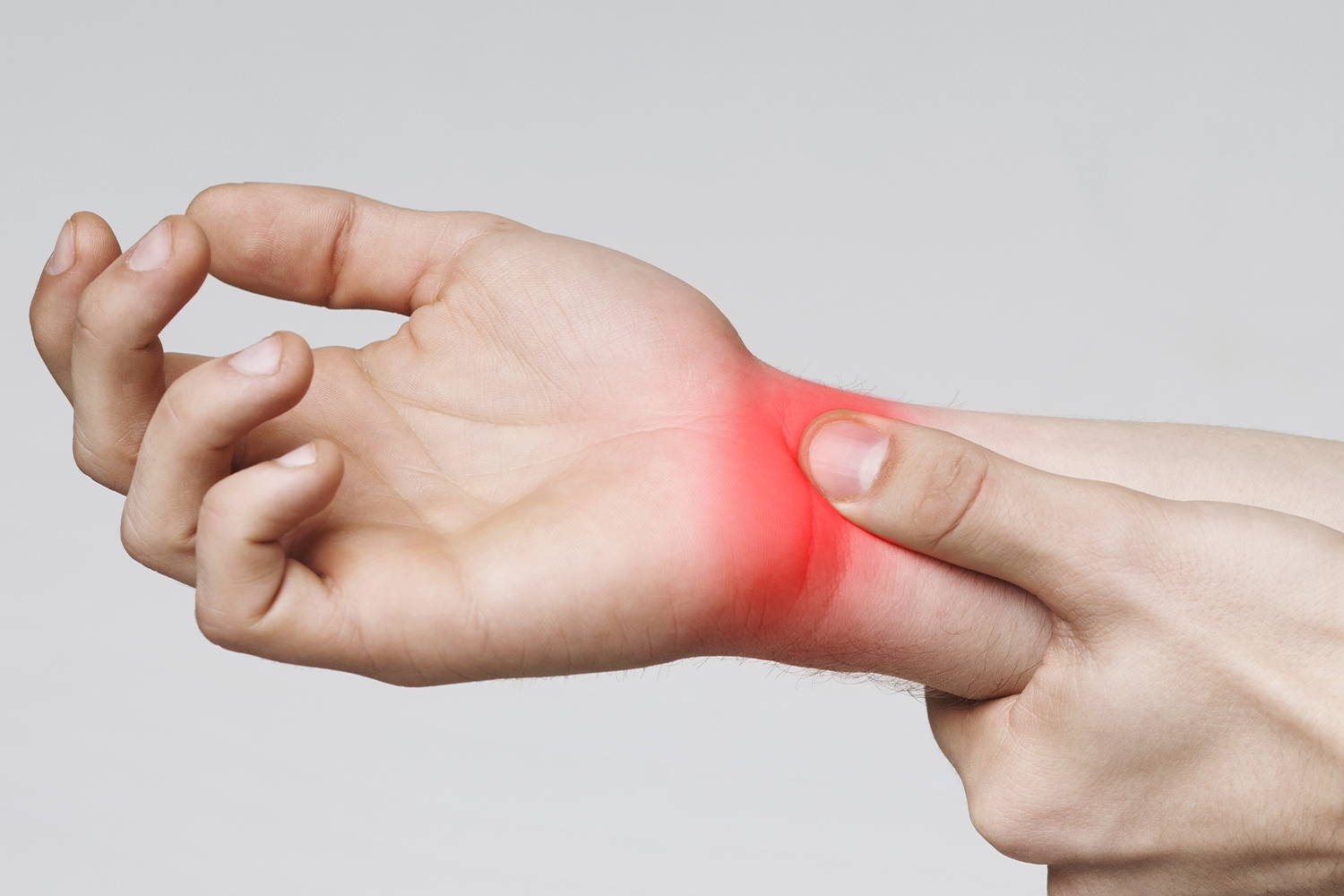 Hand Massage is a non invasive, cost-efficient long term remedy for Carpal Tunnel Syndrome. Maxwell's unique pulsating air massage applies firm pressure to the wrist area, softening and lengthening the muscles, effectively addressing the inflammation, numbness and pain associated with Carpal Tunnel Syndrome.
Poor Circulation & Swelling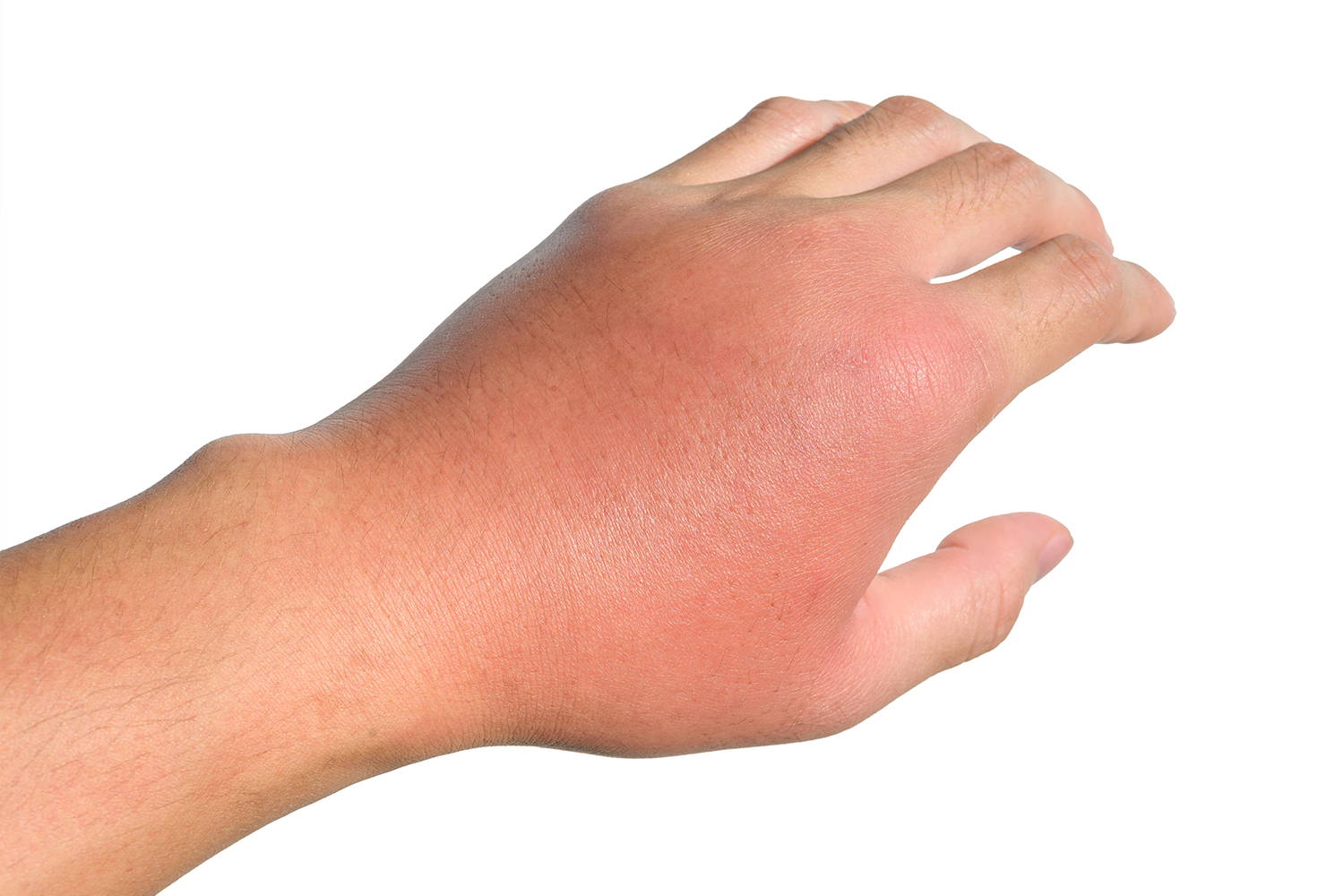 Swollen hands can be caused by various factors such as poor blood circulation, excessive sodium intake, and other medical complications such as diabetes. The powerful air compression massage promotes circulation and drainage effectively reducing the symptoms.
INTUITIVE DISPLAY FEATURING MANY MASSAGES COMBINATIONS
6 intensities (the most on the market)
6 different program modes
2 vibration modes
1 heat function (wait 5 min. to reach
optimal Temp.)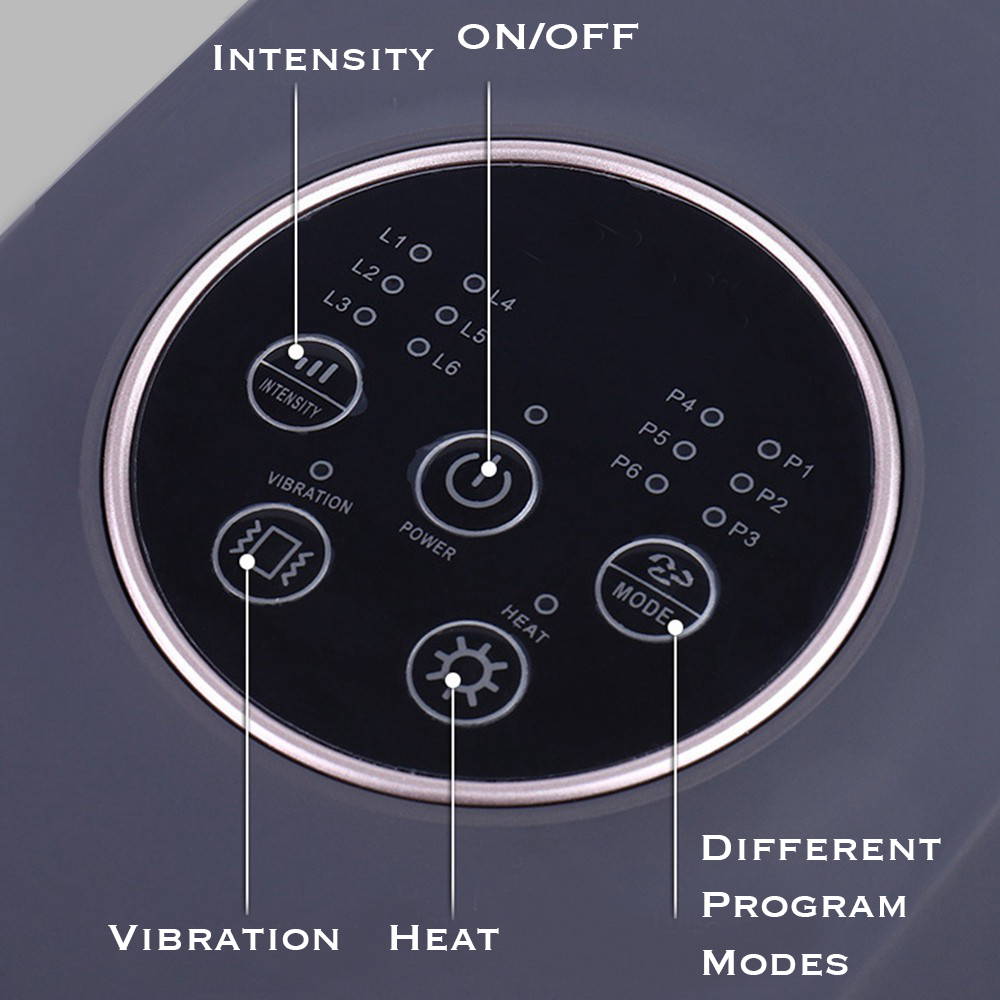 Frequently Asked Questions
Does it massage top and bottom of the hand?
It massage the entire hand. Top and bottom. It has pressure controls so you can have it really tight or with really soft pressure.
Is it loud when it's running?
It does make some noise as it's running. But not real loud.
How long does battery last on a charge?
Normal use around 4h, with heat and vibration around 3h.
Where to plug the charger?
It's a USB charger. You can plug it into a computer or laptop or an adapter that fits in an outlet.
How long does it take for the massager to be fully charged?
Once the hand massager is fully charged, the red light will turn off. It takes around 3 hours.