Automatic massage program with 4 optional modes adjustable speed. You could choose kneading, rolling and massaging combinations to give reflexology therapies to target the toe, arch, and sole of your feet.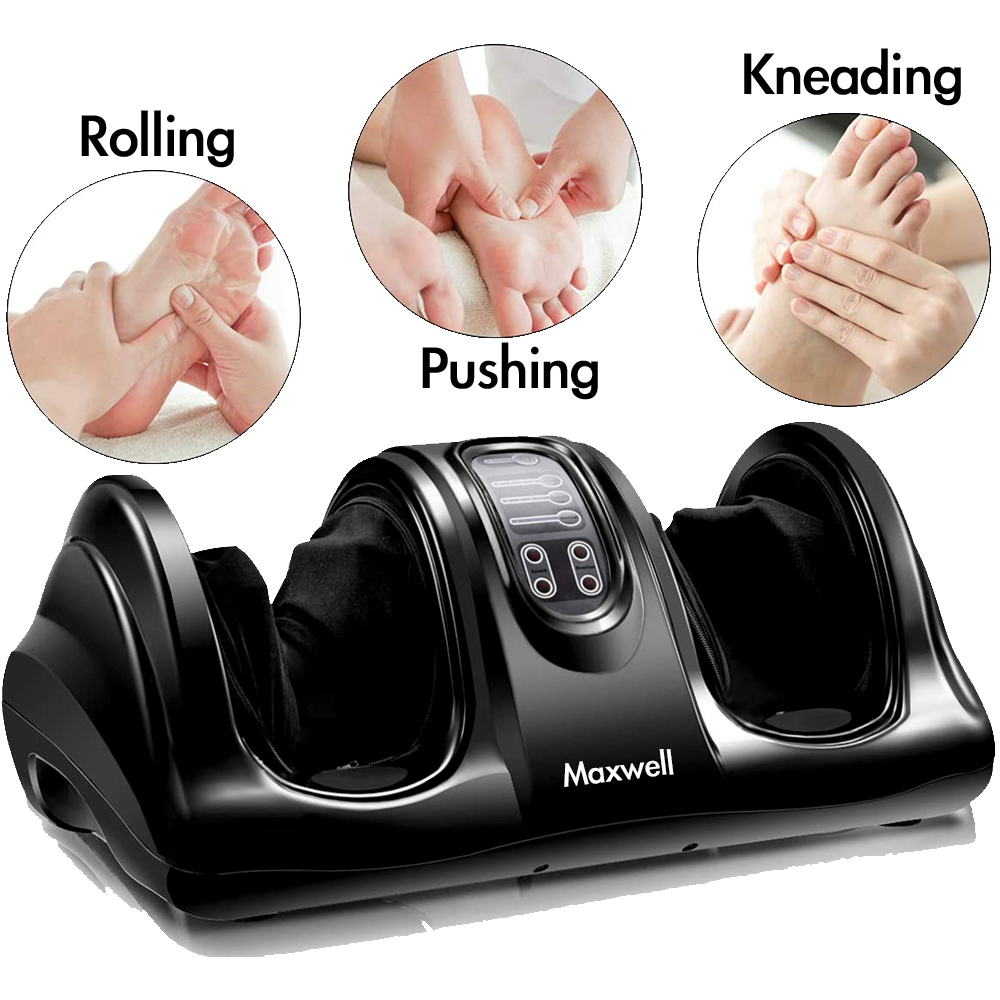 3 custom modes to target your tiptoe, arch of the foot. Kneading, rolling and massaging combine to give reflexology therapies to different organs of the body. Controlled by the touch panel on the unit or the remote control. It's very easy to use.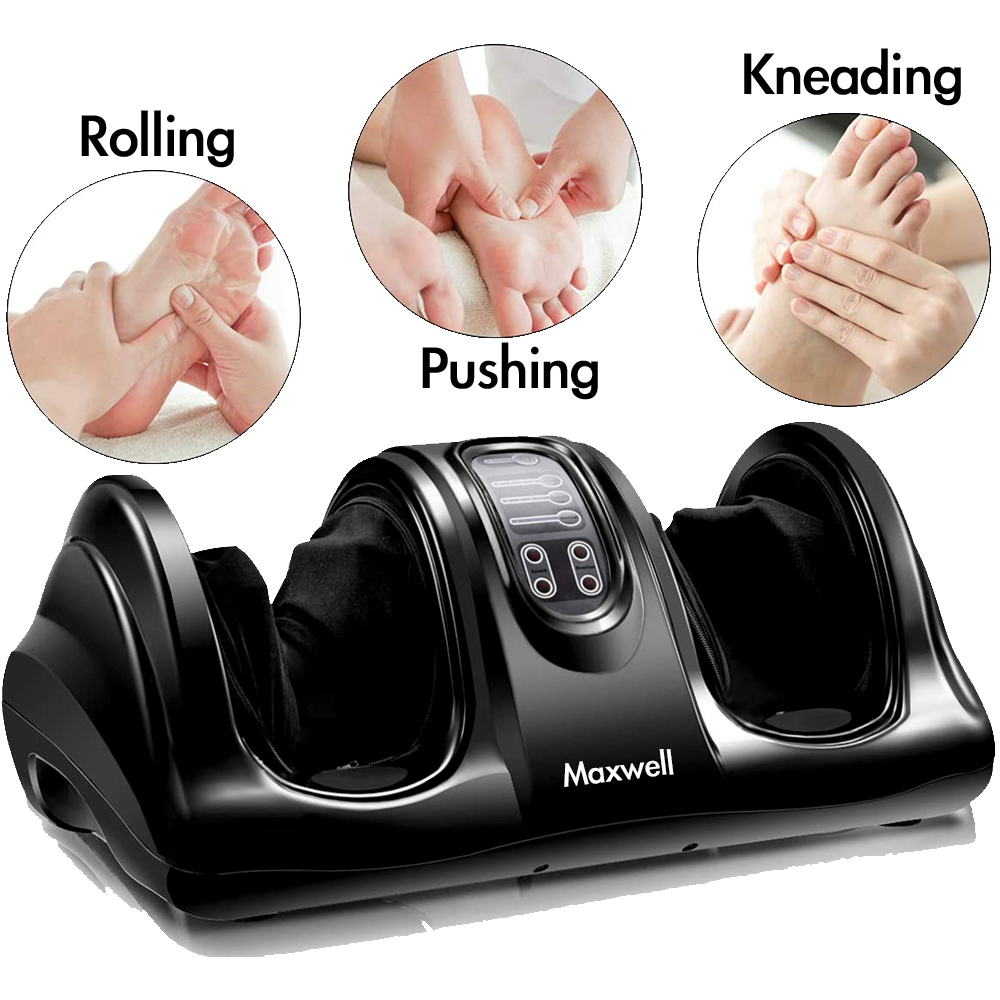 No pain area goes untreated, as the massager specifically targets all areas of your feet to help with different parts of the body through a variety of techniques including pulsing, kneading, and rolling. Can massage your Heel, Toes, Arch, Sole, and calves through different positioning.
Specific Targeting
Specifically target all areas of your feet through a variety of techniques including pulsing, kneading, and rolling.
The detachable fabric foot covers for easy cleaning.
The foot rests are covered with foot sleeves, closed with zippers so that you can open the zippers to remove the sleeves for easy cleaning and maintenance.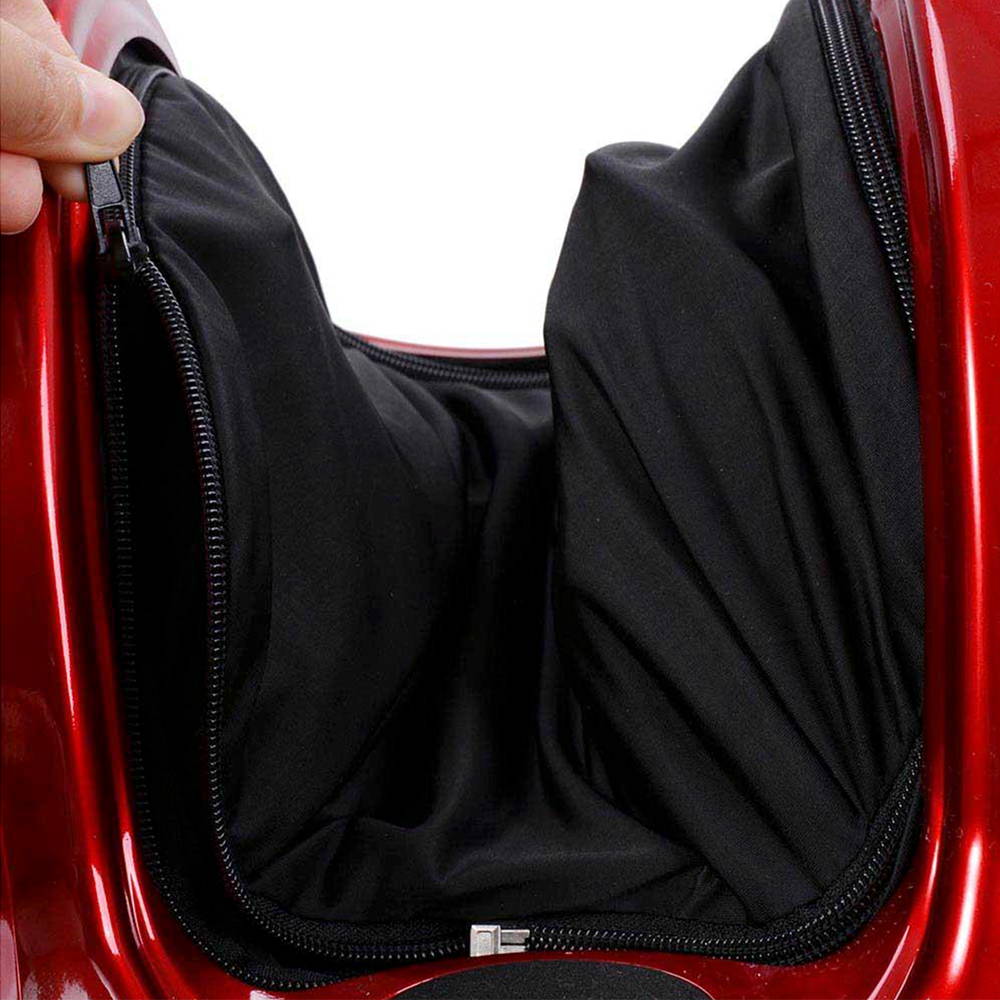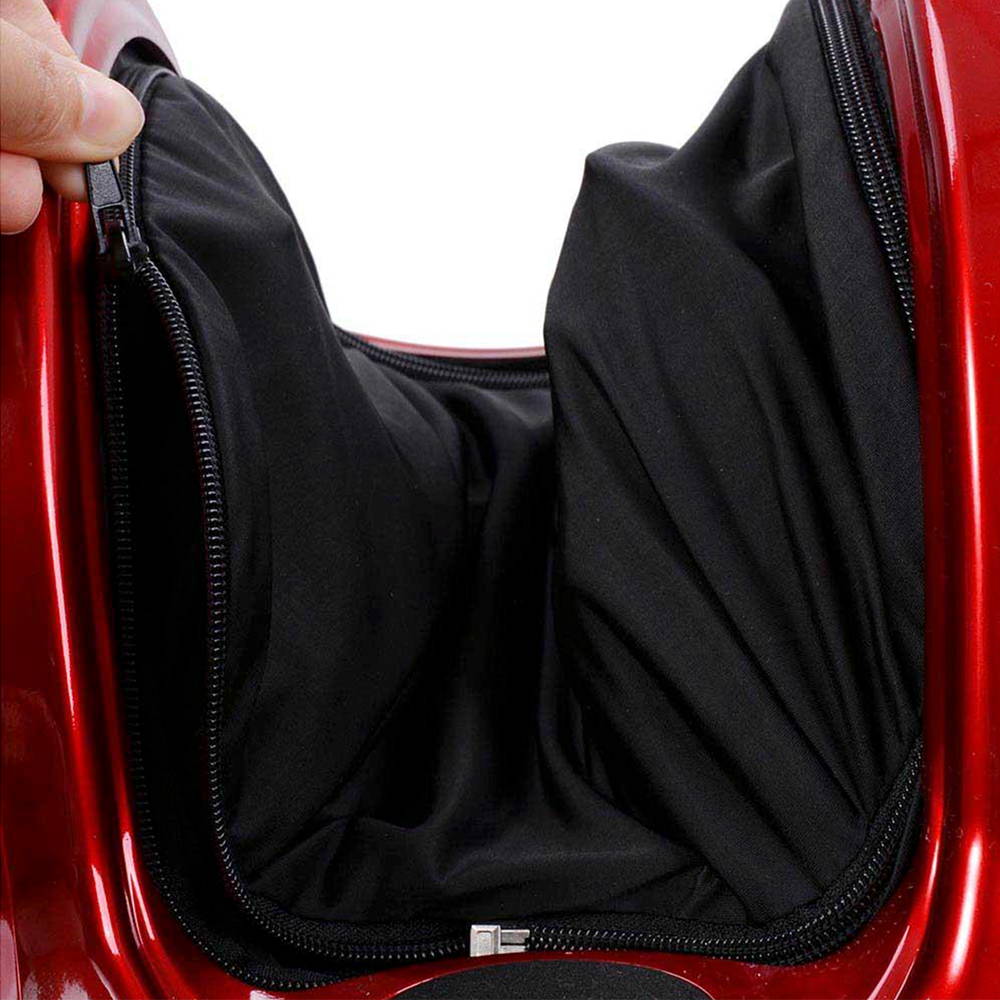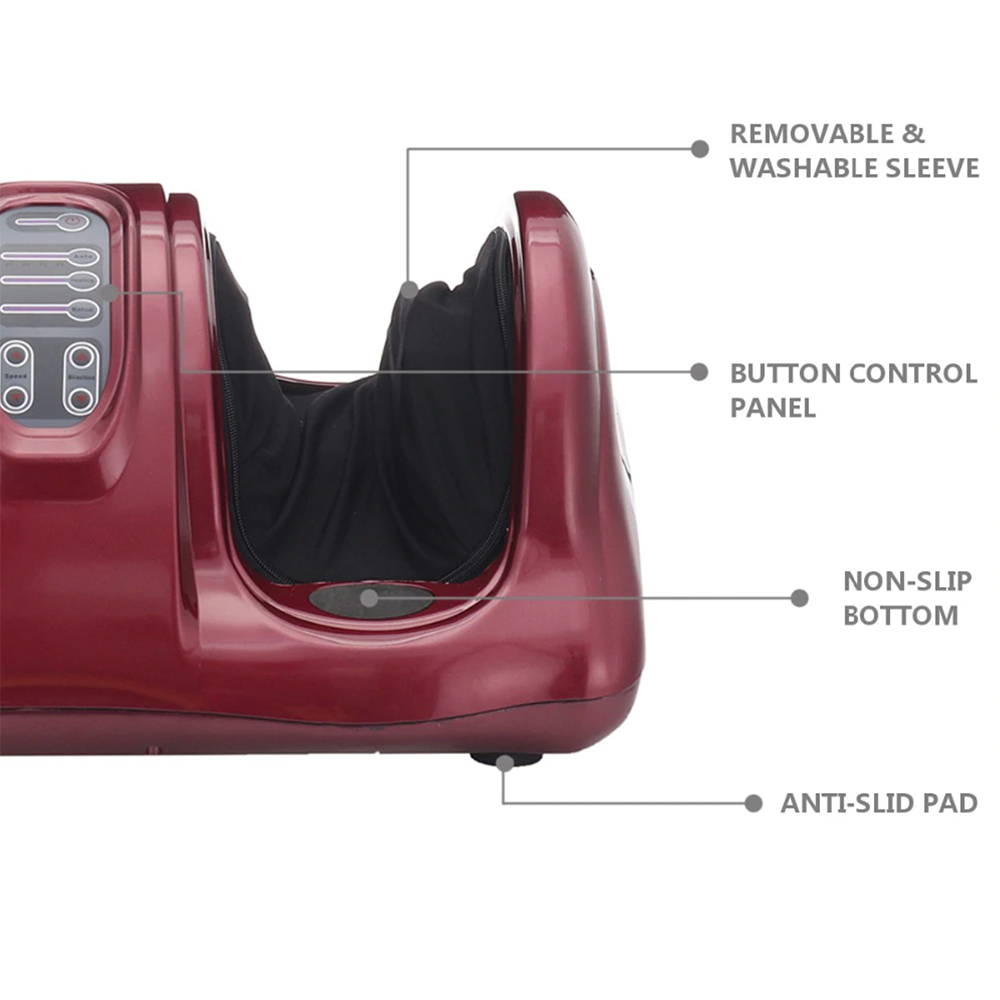 There are 4 foot mats at the bottom of the massager, which keep it stable and avoid slipping so that you can fully enjoy the relaxing massage. Non-slip Bottom.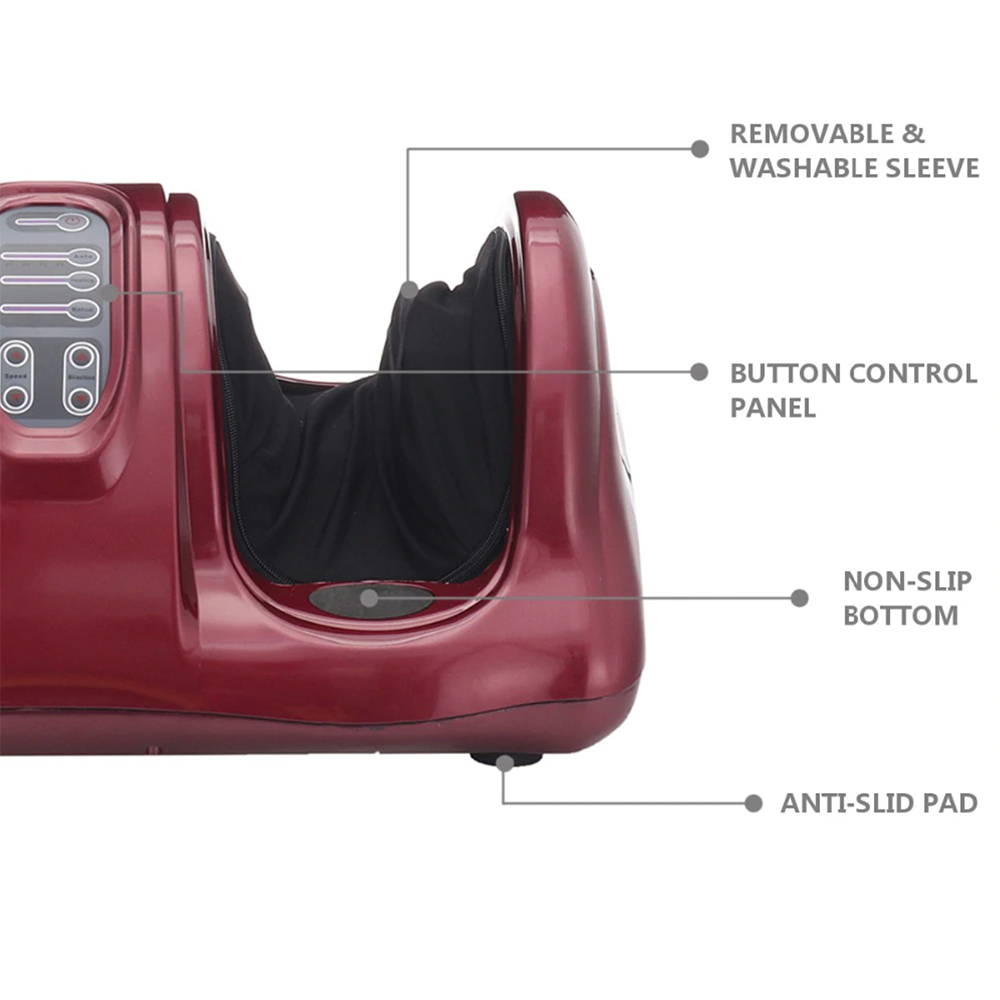 This foot massager is easy to carry and can be used both in office and home. When you are working and place it under the desk or at home when you are watching TV.
Overall Dimensions: 22"(L) x 12"(W) x 10"(H).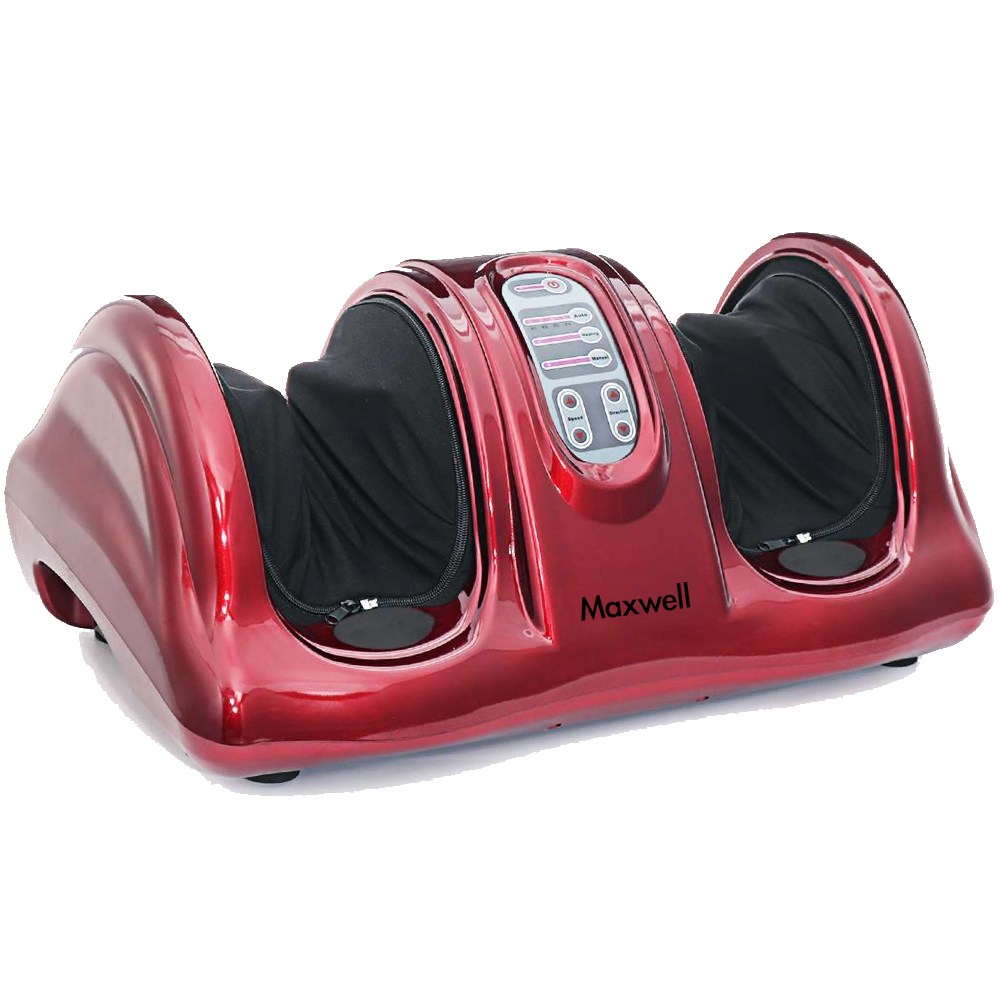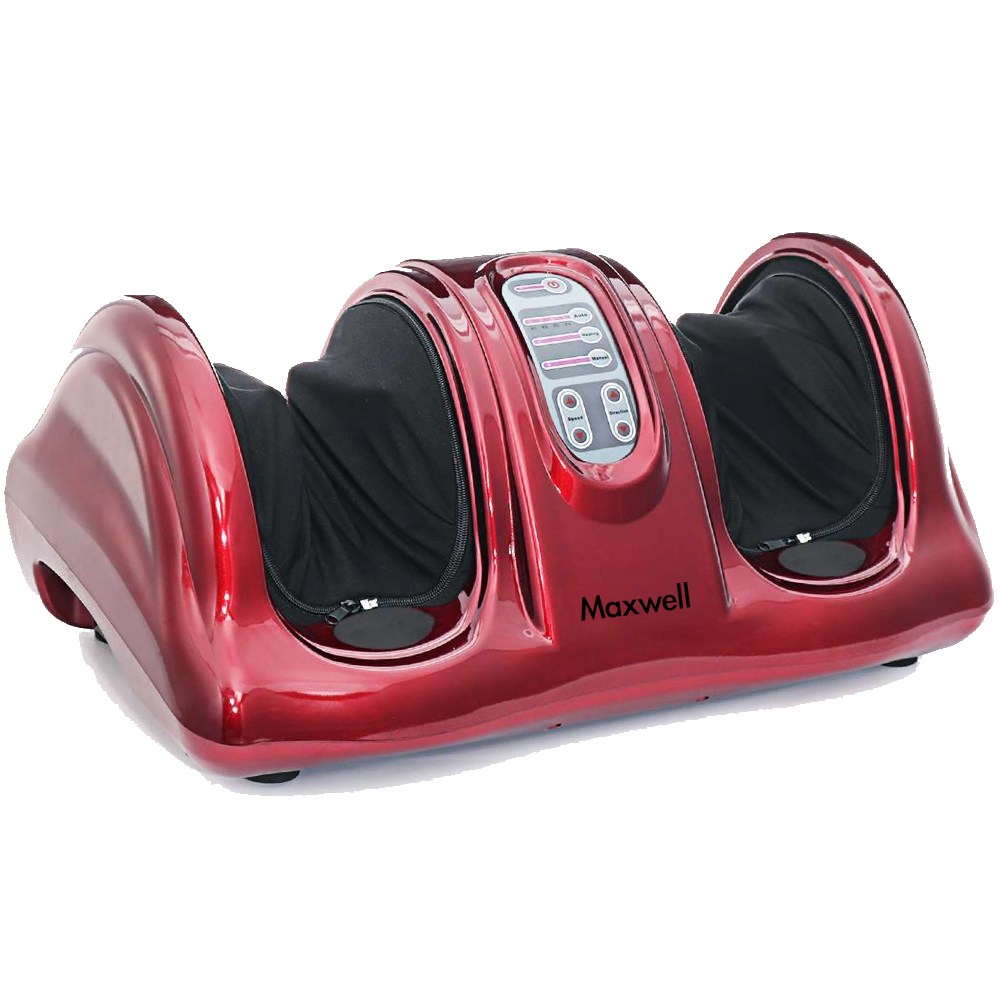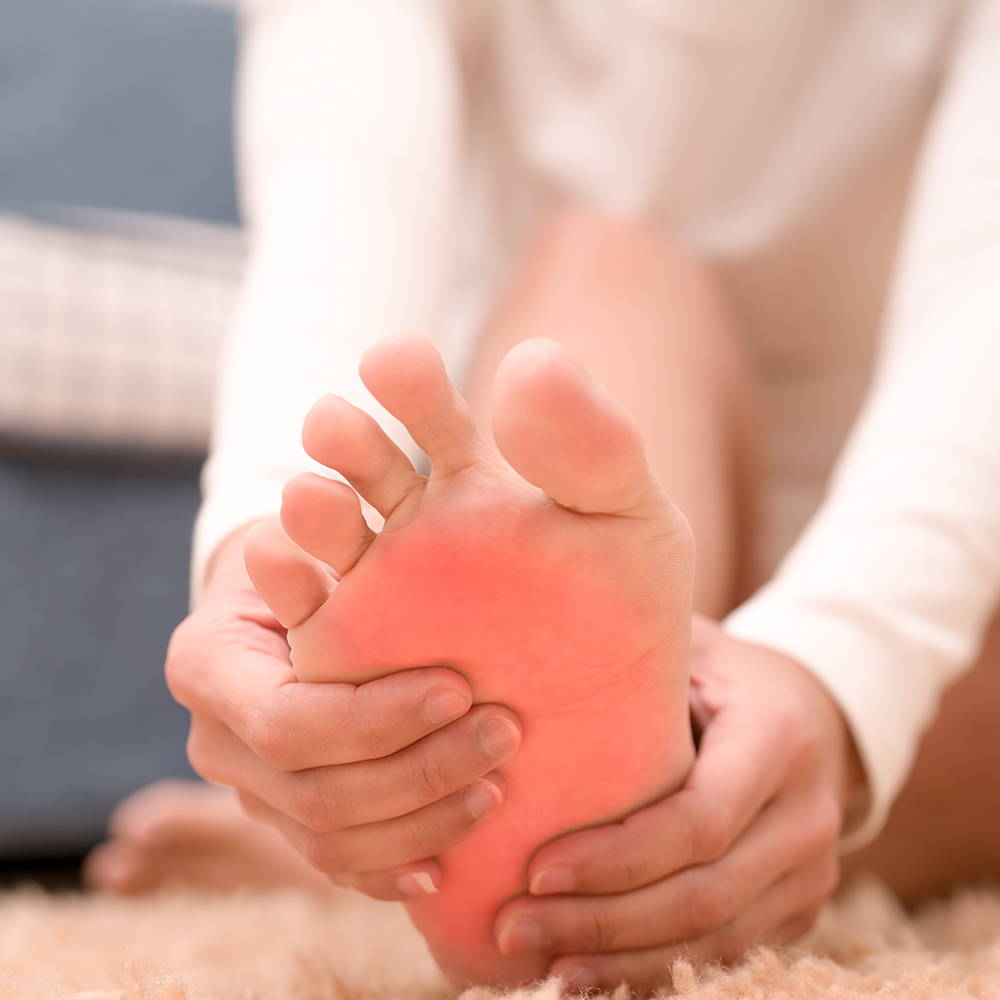 This kneading and rolling foot massager helps you relief tension and fatigue of your feet with traditional shiatsu and reflexology therapy.
The 3 massage styles and key pressure points can release the pressure on feet and improve blood circulation, making you active and energetic again.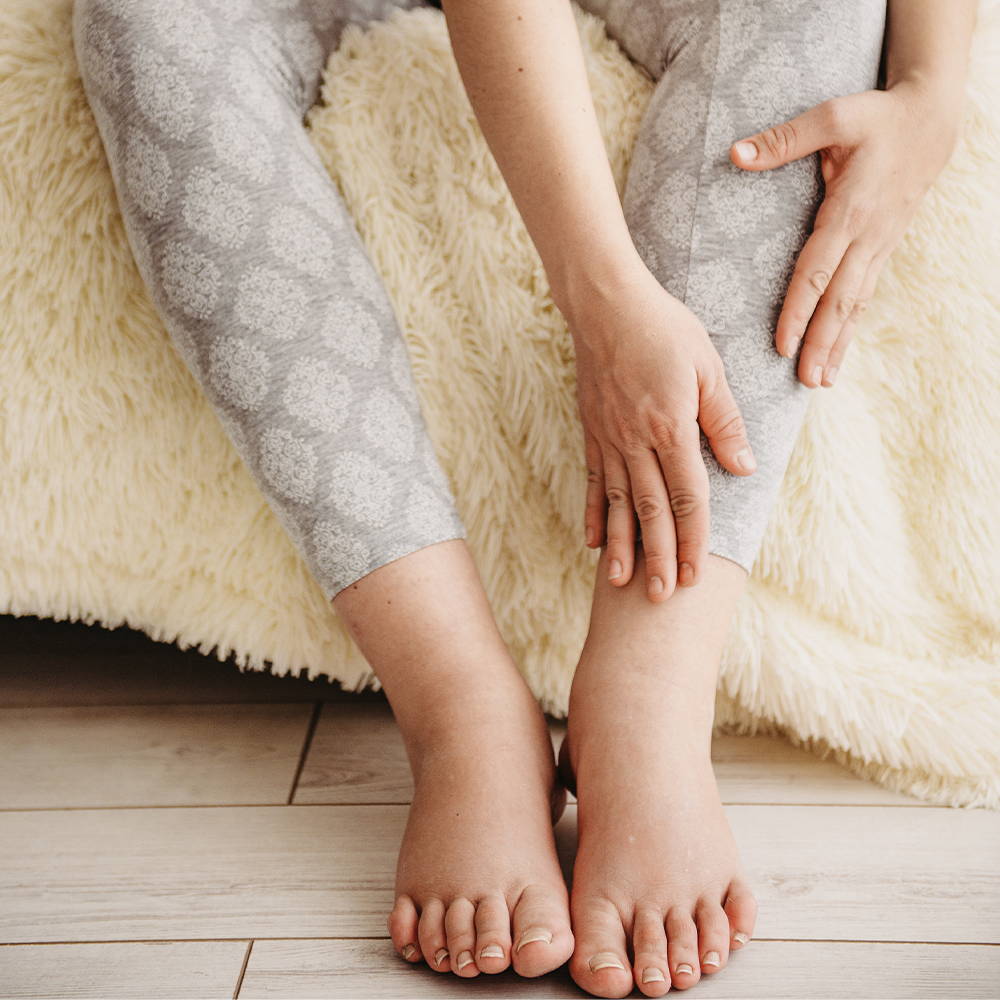 Pressure nodes located under the soles of your feet stimulate the vital reflexology pressure points. Improves blood circulation.

Operates it either by handy touch-panel control on the unit or a remote control. The remote controller provides more convenience to operate it.
Remote conveniently controls power, speed, and massage directions, and adjusts mode settings between automatic, custom, and manual; all viewable on the LCD screen.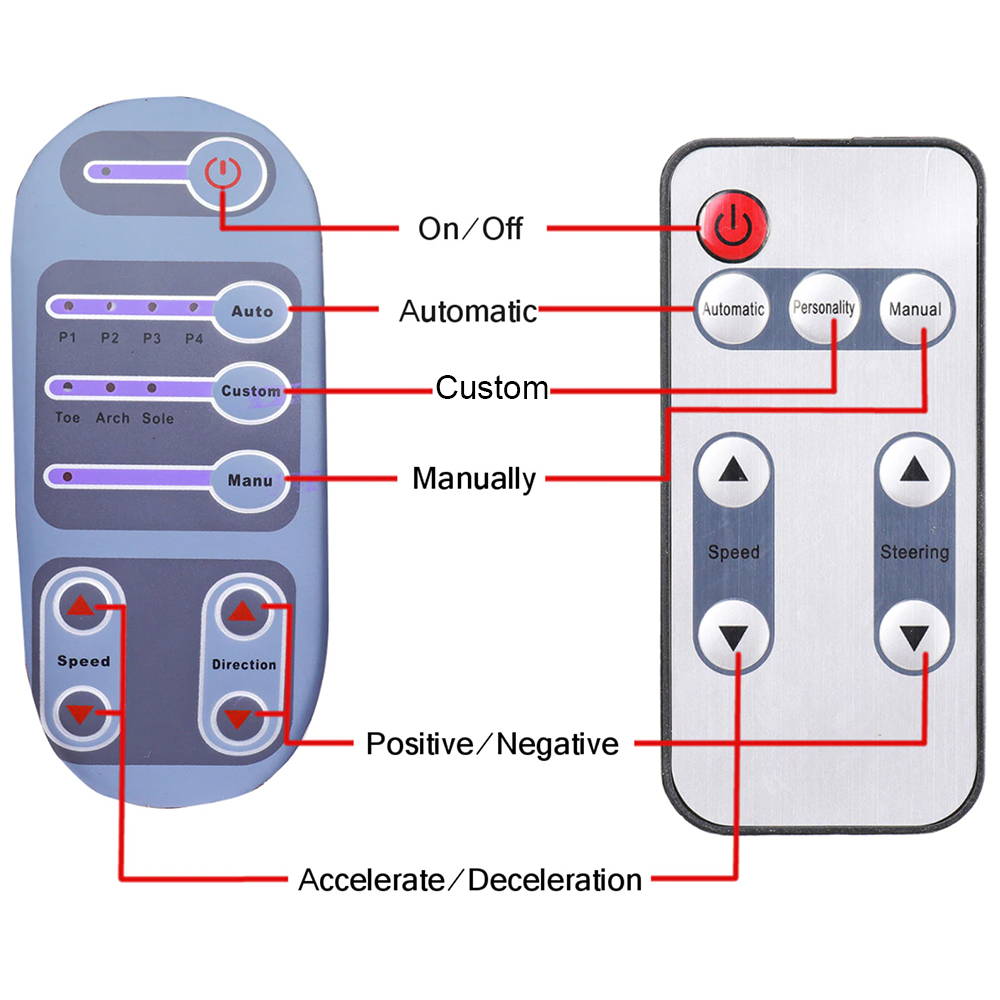 Frequently Asked Questions
Does this massage the heels?
Yes, you can move your feet forward and backward to massage specific spots.
Is it loud when it's running?
It does make some noise as it's running. But not real loud.
I have size 15 feet will it work?
Yes, the foot massager will fit all foot sizes.
Yes the fabric is washable.